Analysis of the Bennett Hall Photos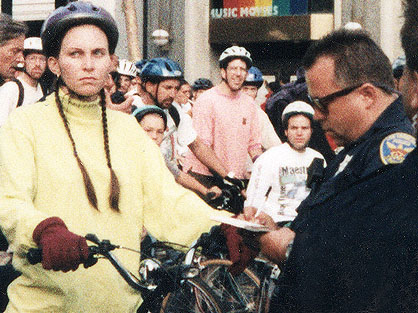 Onlookers puzzled as young woman cited
The police selected this woman at random from a
large group of cyclists they stopped in the middle of
Market Street. This is the scene Hall was assaulted and
arrested for photographing. If you know the identity of
this woman, please write us.
Her testimony is needed.
Next
Back to Bennett Hall's report
Back to the Home Page
---
To receive regular e-mail updates, write us.
We won't share your address with anyone else and
you can remove yourself from the list easily any time.
Currently, we are the only source of info on this story
---