Police ignored attacks on cyclists by motorists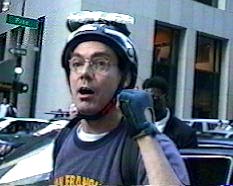 Stabbed. Early in the evening of July 25, this cyclist was stabbed in the throat with a mechanical pencil by the driver of a limousine.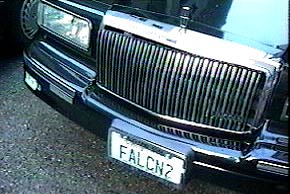 No mystery who did it. According the to man assaulted, it was the man driving this Lincoln Continental limousine (Brown's favorite) at approximately 7:15 PM on July 25, 1997. The victim called out to police officers on the scene and they ignored him.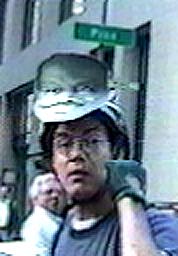 This is the third case reported to us of a cyclist wearing a Willie Brown mask singled out for attack. In the other two cases, the attackers were San Francisco police officers. One of the victims was a young African-American woman who was run off the road by a motorcycle cop.
---
---
To receive regular e-mail updates, write us.
We won't share your address with anyone else and
you can remove yourself from the list easily any time.
Currently, we are the only source of info on this story
---