Who conducted the training?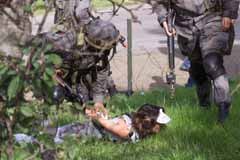 Marines (or reservists or police officers in military uniform?) get the
hang of arresting unarmed US protesters during "inter-agency"
crowd control exercises held last spring in Oakland.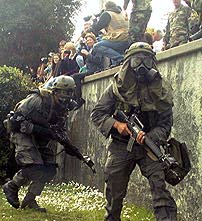 Oakland Urban Warefare Training - Spring 1999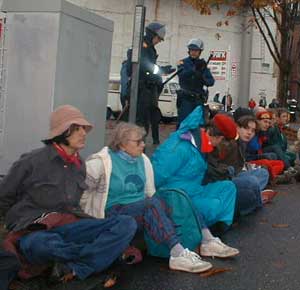 Seattle, December 1, 1999. Welcome to America's "Free Trade City."
Photo source: http://216.173.206.96/imc/display.php3?article_id=300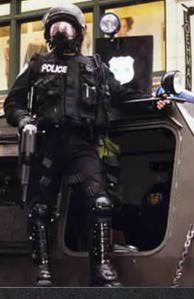 Seattle, Dec 1, 1999. What today's well dressed, "free" trade gun thug is wearing this year.
Photo credit: http://worldtradeobserver.org
Hey, if your free trade is such a good deal
then why do you need the guns to enforce it?