A major "assassinologist" you may never have heard of
 "The Taking of America 1-2-3"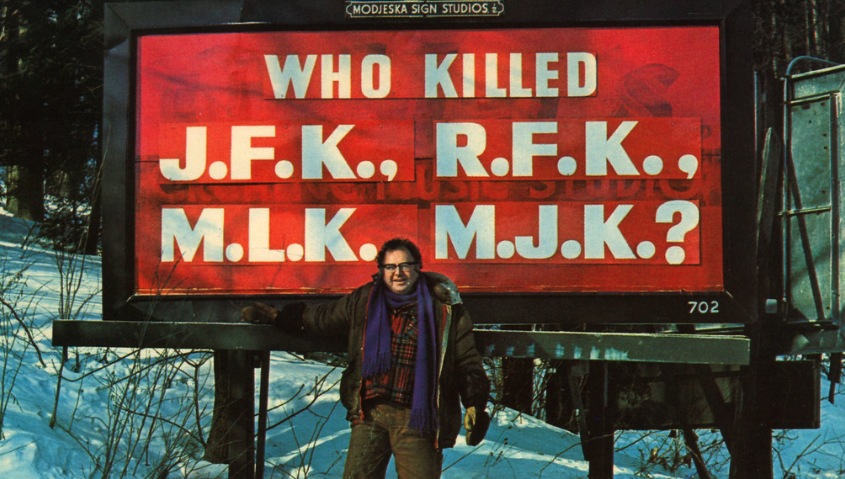 In one of my many deep dives down the rabbit hole (you don't think this stuff falls off a tree, do you?) I came across this story..
Rush Harp was one of the most lucid assassination experts and the man who funded Richard Sprague's essential – and very out of print – "The Taking of America 1-2-3" published in 1979 after the controlled and sabotaged Congressional assassination hearings.
Harp was based in Woodstock, NY where he was well known and much beloved.
This video shows his trailblazing work in the late 70s and early 80s.
He died alone at the age of 62 from a reported heart attack in 1982, a time when there was a lot of house cleaning going on.
In addition to bankrolling the publication of Sprague's book (now nearly impossible to find), Harp also interested Allard Lowenstein in the facts of the Robert F. Kennedy assassination.
In short, he was a very effective troublemaker whose passing was probably a relief to many people.
Brasscheck report on Lowenstein's murder:
https://www.brasscheck.com/video/the-assassination-of-allard-k-lowenstein/
A special "easter egg" for brasscheck subscribers who actually read the text.
We found a free online copy of The Taking of American 1-2-3. This is one of the most out-of-print books there is.