"Santorum says killing Americans good,
but killing Iranians is wonderful"
Related articles…
U.S. Agencies See No Move by Iran to Build a Bomb
New York Times
February 24, 2012
WASHINGTON — Even as the United Nations' nuclear watchdog said in a new report Friday that Iran had accelerated its
uranium enrichment program, American intelligence analysts continue to believe that there is no hard evidence that Iran has decided to build a nuclear bomb.
Recent assessments by American spy agencies are broadly consistent with a 2007 intelligence finding that concluded that Iran had abandoned its nuclear weapons program years earlier, according to current and former American officials. The officials said that assessment was largely reaffirmed in a 2010 National Intelligence Estimate, and that it remains the consensus view of America's 16 intelligence agencies.
Read more here
Al Qaeda leader linked to 9/11 hijackers 'was invited to the Pentagon for lunch after attacks'
UK Daily Mail
An Al Qaeda leader who is one of the most wanted men in the world was invited for lunch at the Pentagon in the aftermath of the September 11 terrorist attacks, a new report has claimed.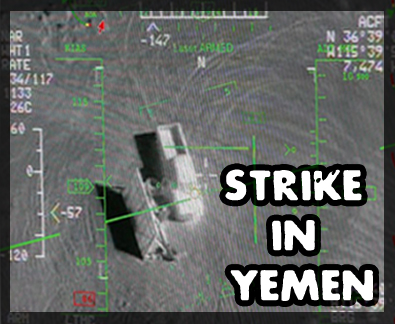 New documents have been obtained which apparently detail how Anwar Al-Awlaki, the first American on the CIA's kill or capture list, rubbed shoulders with high-ranking military personnel just months after the atrocities.
Fox News claim to have acquired documents that state that Awlaki was taken to the U.S. Department of Defense's headquarters as part of the military's outreach program to the Muslim community in the immediate aftermath of the terrorist attacks.
Read more here
Brasscheck TV needs your help
Brasscheck TV relies on viewer contributions to keep going